Your vehicle keeps you moving efficiently along the roads of Long Island, New York, and Ronkonkoma-whether you're dodging traffic in the city or soaring along the open highway. So, to preserve that potent performance you love so much, regular maintenance and repairs are essential.
Fortunately, Centereach Hyundai arms you with a state-of-the-art Hyundai Service Center where you'll be provided with attention-to-detail and care during every appointment.
On this page, you'll learn more about some of our repair facility's most popular services and benefits. That way, you'll know exactly where to go when you need some automotive TLC.
Supportive Service Specialists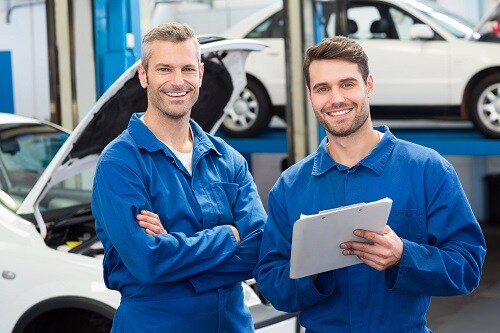 As one of the most important factors of any automotive service center, you always want to be assured that your vehicle is in good hands.
That's why our dealership comes armed with a team of dedicated specialists who go above and beyond to exceed your expectations. For example, we offer up exclusive services, such as one year of oil changes and six months of dent and ding coverage when you purchase one of our capable vehicles.
From the moment you walk into our facility, you'll be treated with the same care and respect that we use on your automobile. With our help, you'll drive confidently at the helm of a car that has been fixed up with genuine parts, advanced tools, and industry-leading expertise.
In addition, our staff is familiar with the intricate parts of various types of vehicles-no matter if you drive a Hyundai Elantra, a Hyundai Tucson, or a car of a completely different make. Thanks to years of training, our friendly technicians know exactly how to address any kind of repair, replacement, inspection, and more.
Quality Hyundai Parts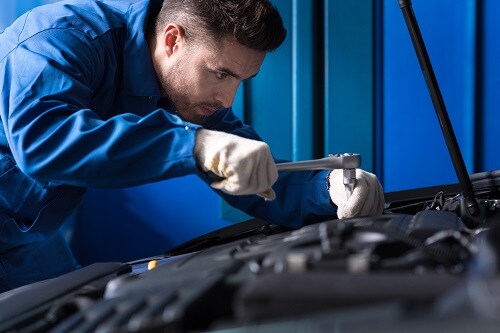 Your car is made up of a collection of parts that all work together to move you over the road. To ensure that every item performs in harmony, high-quality components are necessary.
Well, with the selection of genuine parts provided to our mechanics, your automobile will continue to churn out impressive performance on any road and stay in top-notch shape for years to come.
On top of that, we make it simple to get ahold of the part you need for your vehicle. All you have to do is visit our Parts Request form and fill out the fields with your information.
After your part has arrived at our service center, we'll reach out to let you know. Our professionals will even install the accessory for you so that you can get back on the road in no time.
Convenient Service Tools
Looking to make your automobile's next appointment? If so, feel free to access our handy Schedule Service tool. Once you complete the form with your information, submit your reservation request, and our team will reach out to you to confirm the date of your service visit.
Before you hop behind the wheel and head over to our Hyundai service center, be sure to check out current list of Service Specials. With these incentives, you may be able to save some cash during your car's next checkup.
Schedule Your Service Appointment Today!
At Centereach Hyundai, we want to assist drivers near Long Island, New York, and Ronkonkoma with every stage of automotive care. So, when you're looking for unwavering support and customer satisfaction, search no further than our Hyundai Service Center.
If you're ready for your first appointment, don't hesitate to stop by our facility, give us a call, or schedule your visit today!