During your daily commutes near Long Island, New York, and Ronkonkoma, it pays to have a vehicle that mirrors the excitement you feel every time you take a seat behind the wheel.
With the technologies, handling, and convenience of either the Hyundai Sonata or the Toyota Camry, you'll revel in every moment you spend on the road.
However, if you're looking to take your journeys to the next level, only one of these sleek sedans will do the trick.
To determine which of these vehicles crosses the finish line first, let's jump into this 2018 Hyundai Sonata vs. Toyota Camry vehicle comparison created by Centereach Hyundai. After exploring these cars, you'll know exactly which one to choose for a rip-roaring ride along the highway.
Connectivity for Your Commute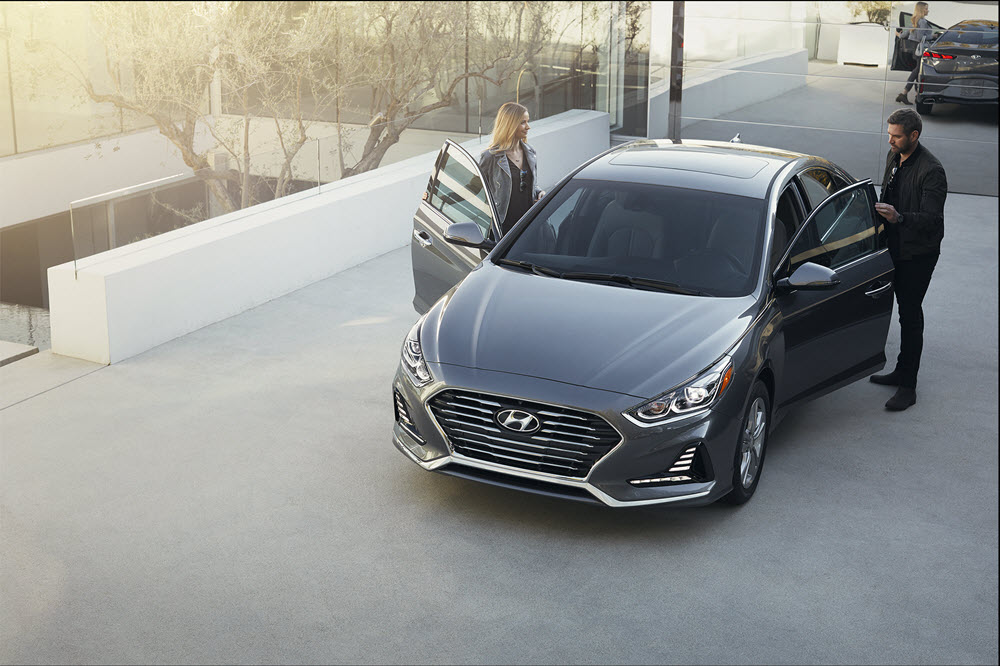 Let's face it: when you're a busy professional, staying connected to your smartphone is key. How else can you ensure that you can quickly respond to texts, check your email, and tune into your favorite music?
Well, the 2018 Hyundai Sonata delivers on your desire to remain in touch with your devices with its standard Apple CarPlay™ and Android Auto™ compatibility.
Thanks to these intelligent tools, you'll easily access your applications from the standard 7-inch touchscreen display. That way, you won't be tempted to look at your phone while focusing on the road ahead.
And while the 2018 Toyota Camry also offers up a standard 7-inch touchscreen, it doesn't come standard with Apple CarPlay™ or Android Auto™. Unfortunately, the lack of those amenities could make it more difficult to connect to important information while you're driving.
2018 Hyundai Sonata vs Toyota Camry: Transmissions
Your vehicle's handling and performance should be as unique as your personality. That's why the 2018 Hyundai Sonata provides you with the ability to customize your drive with its wide range of transmission options. Depending on the trim you choose, you'll be suited up different gear shifting systems, such as:
6-speed automatic transmission
7-speed EcoShift® Dual Clutch transmission
8-speed automatic transmission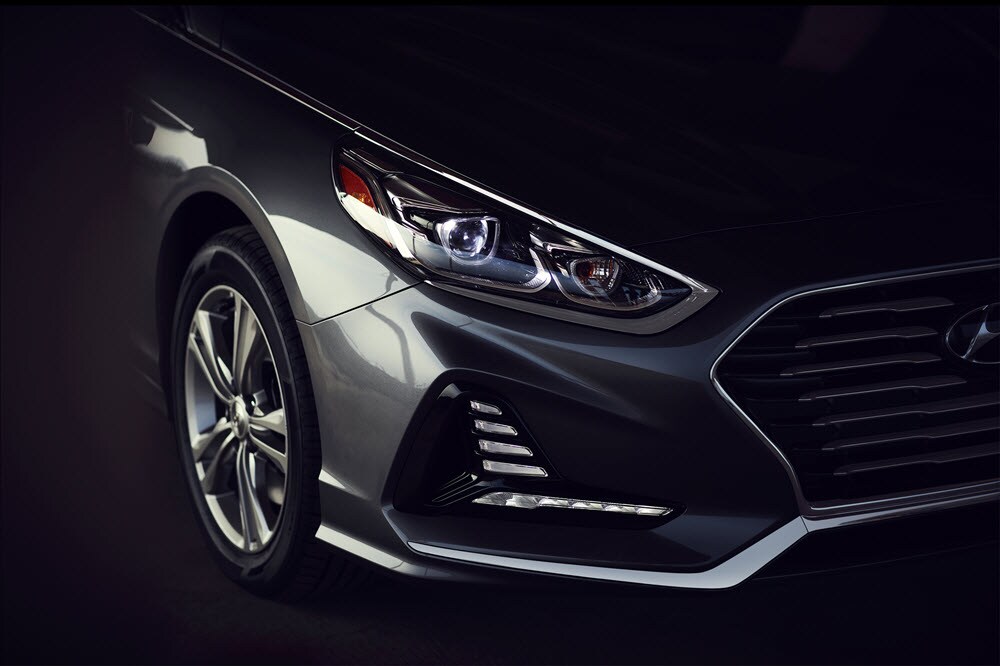 Along with the long list of transmission options, this sedan ups the ante on athleticism with SHIFTRONIC® technology, which comes with every transmission.
With this remarkable feature, your vehicle will automatically adapt to your personal driving habits for a more responsive ride. So, regardless which transmission you choose, you'll take advantage of a system that intuits your every move on the road.
On the other hand, the 2018 Toyota Camry doesn't quite match the customizability of its Hyundai counterpart, offering only one 8-speed transmission on each engine.
Plus, without the addition of SHIFTRONIC® technology, you may find a ride in this car to be less adaptable than what you'll experience in the Hyundai Sonata.
Comfort for Every Passenger
Above all else, your automobile should arm you with plenty of interior space so that you can unwind and relax after a long day on the job.
Inside the 2018 Hyundai Sonata, you'll find your perfect position with its 40.4 inches of front headroom and 45.5 inches of front legroom. On top of that, the trunk boasts 16.3 cubic feet of storage room that effortlessly holds your luggage and other belongings.
Alternatively, the 2018 Toyota Camry serves up 38.3 inches of front headroom and 42.1 inches of front legroom, which falls short of what the Hyundai Sonata has to offer.
With only 15.1 cubic feet of trunk space, you may not be able to fit all your workout gear into the storage compartment of this sedan.
2018 Hyundai Sonata vs Toyota Camry Vehicle Comparison: Results
At Centereach Hyundai, we're committed to providing you with vehicle that's capable of taking on a busy day near Long Island, New York, and Ronkonkoma. By selecting the 2018 Hyundai Sonata as your next commuting comrade, you'll enjoy the time you spend seated at the helm of this car.
To explore more about what this intelligent automobile has to offer, don't hesitate to visit our showroom or schedule your test drive today!