Soups and salads, pasta and pizza, what more could you ask for at a pizza joint? Head on over to one of these three local pizza places near Centereach, NY, and try a pizza pie!
Mama's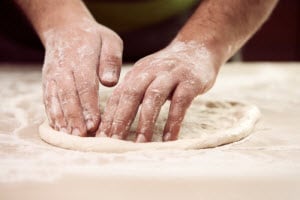 At Mama's you have the choice of heros, pasta, chicken, seafood, and veal dishes, and of course pizza. Their menu is so big you can come back, time after time and never have the same meal twice.
Create your own or choose from one of the pizza specials, but whichever you choose it will be great. From the classic Grandma Pizza, with tomato sauce, basil, and light mozzarella, to the Fresh Zucchini and Onions, with marinara sauce and mozzarella, there is a pizza for everyone!
Enjoy their pasta dishes every Monday and Tuesday for Pasta Night, which includes a beverage, salad or soup, one pasta dish, and your choice of cannoli, cheesecake, or seasonal Italian ice.
Visit the Mama's Facebook page to read reviews and view the menu!
Michael Anthony's Pizzeria & Restaurant
Whether you're dining in, taking out, or getting delivery, Michael Anthony's Pizzeria & Restaurant has a huge menu for you to pick from.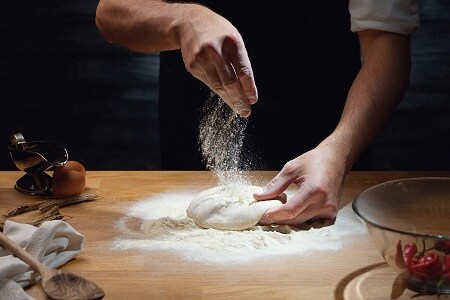 Like any traditional Italian restaurant, they offer a wide variety of pizzas, pastas, and entrees, but they also have a selection of paninis and wraps. Try one of their amazing pizzas! Maybe the bacon cheeseburger, or spinach and ricotta? Whichever pizza you choose, you have the option of a gluten free crust, crunchy parm crust, or a sesame crust.
Finish your meal with one of their house-made cheese cakes, cannoli, or zeppoli!
View their specials and write a review on the Michael Anthony's Pizzeria & Restaurant Facebook page!
Villa Grazia
Soothe your Italian craving at Villa Grazia! Their restaurant offers a variety of authentic Italian dishes including, chicken parmigiana, baked ziti, la primavera, and more. Along with their entrée menu, they have a large selection of pizzas.
Large, Sicilian, deep dish, or personal pizzas, they have it all. Choose your favorite toppings or select from a list of specialty pizzas. You will be amazed at the array of different pizzas, including chicken broccoli, General Tso, and even chicken marsala pizza!
Head on over to the Villa Grazia Facebook page to learn more about their restaurant and read a few reviews!
Try A Little Slice of Heaven at These Three Pizza Places Near Centereach NY
Is your mouth watering already? Quick! Call and order your pizzas now. These are three of the best pizza places near Centereach, NY.