No matter if you're a Christmas cookie connoisseur, a devoted decorator, or any other type of holiday enthusiast, there's one essential to every perfect yuletide season: a Christmas tree.
Well, instead of waiting until the last minute to trim your evergreen with lights and ornaments, why not get a jump start by chopping down your very own tree this year?
Luckily, you're just around the corner from some of the best Christmas tree farms near Centereach, NY, that'll serve up all the necessities to kick off your holiday celebration. Let's take a look at what these winter wonderlands have to offer!
Carter Christmas Tree Farm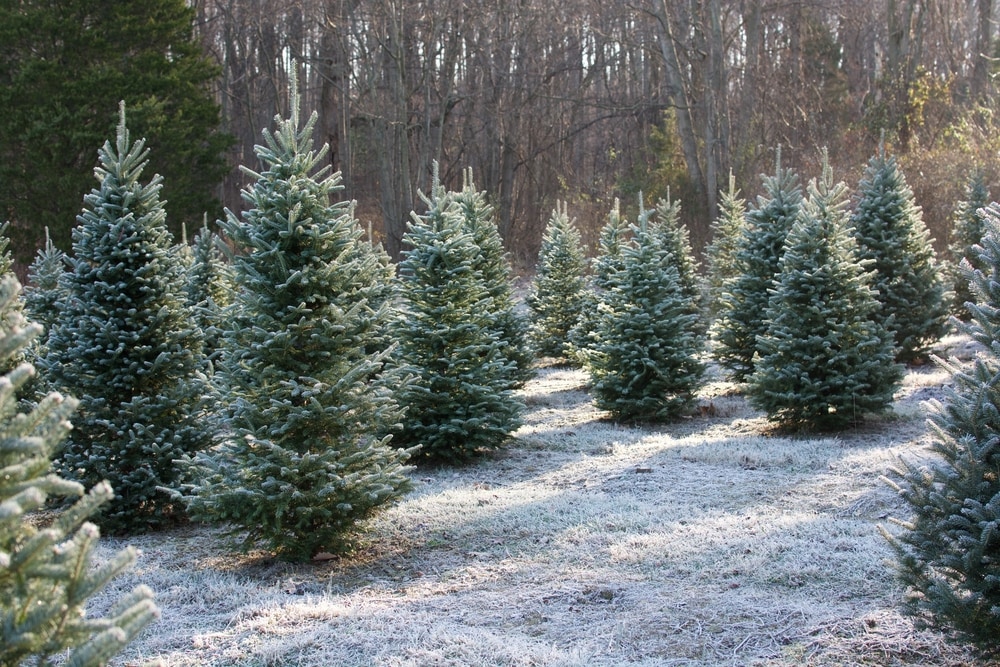 At Carter Christmas Tree Farms, you'll find the perfectly shaped evergreen that's ideal for your space—whether you're looking for a sky-scraping fir or a short and robust tree.
Once you've arrived, you're welcome to use your own saw to cut down any of the evergreens situated on their farm or borrow a saw from the farm. Then, all you have to do is choose from their selection of 3- to 9-foot trees before you get to work on your old-fashioned, tree-chopping endeavor.
Plus, these professionals are happy to wrap your spruce up before you harness it to the top of your vehicle and head home. That way, you'll drive knowing that your Christmas tree is safely secured to the roof so that you arrive with a picture-perfect fir to place in front of the blazing hearth.
Christmas Tree Varieties:
While you're meandering through the snow-covered branches of this farm, you'll spot species like Scotch Pine, White Spruce, Blue Spruce, and Norward Spruce.
Check out their Facebook profile to see what other Christmas enthusiasts have to say!
Matt's Christmas Tree Farm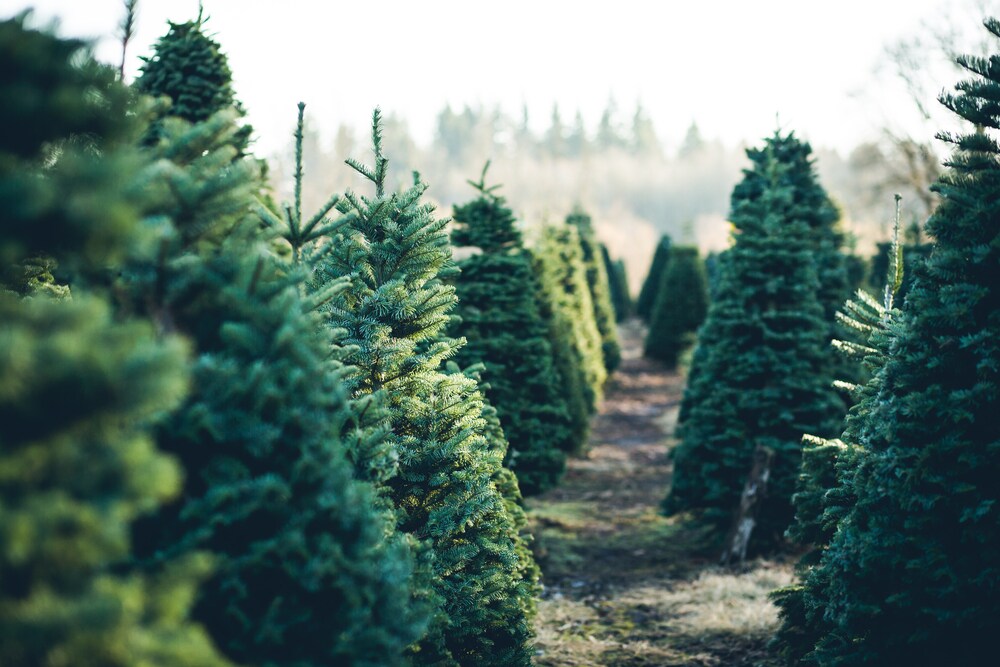 If you're in search of a rare variety of Christmas tree, look no further than Matt's Christmas Tree Farm. With a slogan like, "Helping Keep Family Traditions Real," you can trust that you'll discover everything you need to create lots of memories with your loved ones during the holiday season.
Here, you'll carol your way through a lineup of over 10,000 trees, all of which come in different shapes, sizes, and textures.
On top of that, this farm offers up all the tools you need to chop down your family's favorite tree. From bow saws to netting to loading and tying assistance, you'll be equipped with all the basics for your Christmas outing.
Christmas Tree Varieties:
Amidst the comforting aroma of evergreen, you'll choose from varieties like Norway Spruce, Blue Spruce, White Spruce, Serbian Spruce, Balsam Fir, and Concolor Fir. That way, you can adorn your home with the tree that's best for holding all your ornate decorations.
Visit their Facebook page to stay up-to-date on when their season begins!
Mike's Christmas Tree Farm
To make sure that every inch of your home is decked out to the fullest, stop by Mike's Christmas Tree Farm this holiday season. Not only do these Christmas curators provide almost endless acres of evergreens, but they also design fresh wreaths that are ready to be hung on your front door.
If you're looking for some assistance throughout your tree search, the helpful staff at this farm will gladly chop down your preferred tree, wrap it for you, transport it to your car, and secure it in place on the roof.
After you've found your spruce, snag a heart-warming family photo amongst the verdant branches. Then, you're ready to head home with your tree and sing Christmas carols along the way.
Christmas Tree Varieties:
From Black Friday to Christmas Eve, this farm is dotted with Christmas tree variations, such as Norway Spruce, White Spruce, Colorado Blue Spruce, and more.
Check out some of the other tree species available at this farm by heading to their Facebook!